If I had to choose one country to buy beer from I'd choose Belgium, if I had to drink one category of beer, it would be a Trappist beer. I spent many years in Belgium in fact, but Belgium isn't the only home of the Trappist beer!
So, what exactly is a Trappist beer?
A Trappist beer is one that it is made under the supervision of monks or nuns (originally from within the Cistercian order in La Trappe, France ). There are currently 14 countries with Trappist breweries, 6 in Belgium, 2 in the Netherlands and 1 in Austria, The UK, France, Italy, Spain, and the USA.
It's a really fascinating topic actually and I was really impressed with the Trappist breweries I visited during my 3 years in Belgium.
I've looked up my old notes and checked a few more facts so that I can give you all the most important things you need to know. Below I go over the different breweries and the fantastic beers they produce. I'm also going to talk about similar beers you can make for yourself at home.
Now you can tell your friends with confidence exactly what a Trappist beer really is. Check out these suggested recipes at the end of the article.
So, can monks really make beer?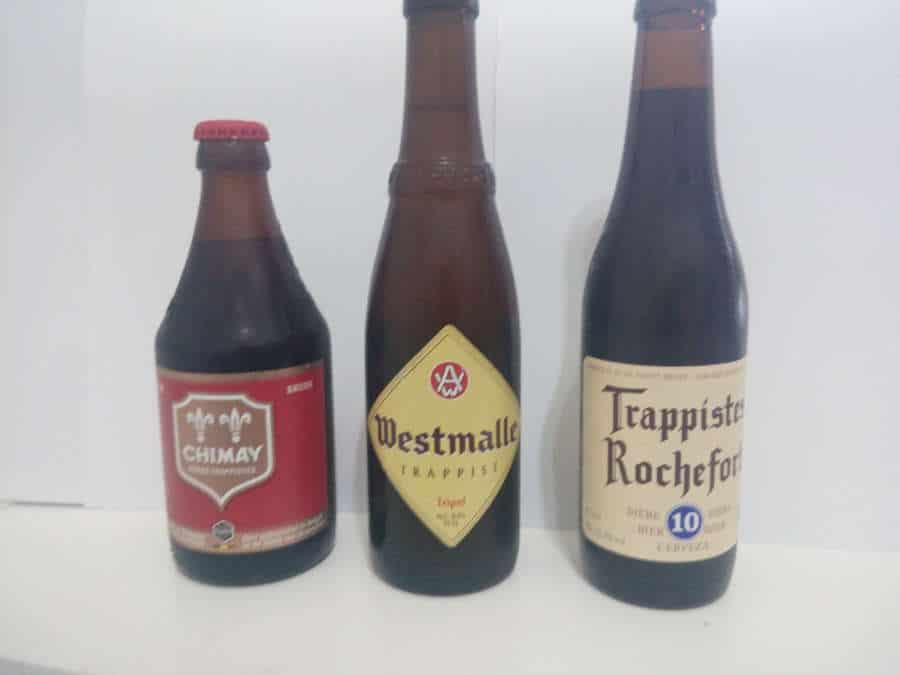 I know that it seems strange to think of such devout and holy men (and women) making such strong alcohol, and Belgian Trappist beer, in particular, can be lethal. But, it's really not that strange when you look at the history of it.
Throughout their history, monasteries and nunneries have been little islands in the communities they served. For much of the middle ages, these holy houses were completely self-sufficient. They grew everything they ate, made everything they needed or traded goods for the rest. They also brewed everything they drank. In fact, being totally self-sufficient is one of the creeds of the Trappist order and is still adhered to today.
Until fairly recently, especially in Europe, people drank only beer or wine because water wasn't safe. This was true well into the 19th century. As people could drink up to 10 pints of beer (in varying strengths) a day, that was a lot of beer that had to be made. It really was a golden age of home brewing!
So, it's no surprise that monks and nuns had to make beer. Not only did they supply their own monastic communities, they could also own and supply alehouses in local towns or sell their beer to laypeople at the gates. Over time, they became some of the best brewers in Christendom.
Ok, I'm going to stop here, the inner history geek is stirring…
The International Trappist Association
However, not all beer that is made by monks or nuns is considered "Trappist".
As I have said, there are only 14 Trappist breweries around the world but there are still plenty of breweries that have an affiliation to an Abbey. Some of these beers are also made by a monastic order, more are not even associated with a real abbey. There are some important criteria that get you into the Trappist club.
In 1997 eight Trappist abbeys established the International Trappist Association, six more have joined since then many of whom did not start making beer until this century.
The classification of a Trappist brewery is that the beer MUST be made under the supervision of monks or nuns (so they may not have actually gotten their hands dirty) within the immediate surroundings of the Abbey and all profits need to be used for the direct needs of the monastic community or for charitable works/development projects.
I'm sure that we can all agree that this exclusivity and limited production is what makes Trappist beer so special.
How strong are Trappist beers?
They can really vary in strength from a fairly normal strength beer of 4.7%, such as a La Trappe Puur, up to a drunken call to your ex strength 11.3%, like Rochefort 10.
These are not beers that you binge drink, they are beers to enjoy slowly with some good cheese or charcuterie (delicatessen meats). This is something I didn't realize as a young Brit living in the south of Belgium back in 2010. It took me a few ranging hangovers before I realized how to take the right approach to Trappist Belgian beer.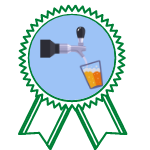 Plan your next Beer Creation?
Get your brewing supplies directly from
Homebrewing.org
The 14 Trappist Breweries
Currently, there are only 14 Abbey breweries who are granted the title of "Trappist" and are allowed to use the special Trappist product label. All these breweries are closely associated with the following Abbeys
Belgium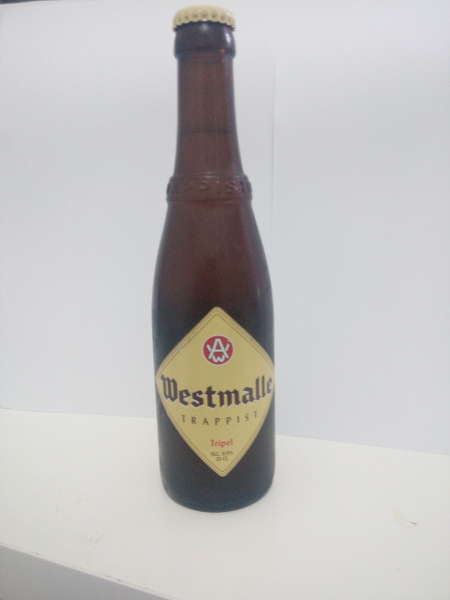 Brouwerij der Trappisten van Westmalle was founded in 1794 but didn't become a Trappist community until 1836. It's based in Westmalle in the province of Antwerp.
Beer brand: Westmalle
Brouwerij Westvleteren was founded in 1838 and has a connection to Mont des Cats Trappist Abbey in France from where its founding monks originated from. This abbey is in the province of West Flanders
Beer brand: Westvleteren
Bières de Chimay is made by an Abbey at Chimay in the province of Hainaut and is perhaps one of the most recognizable Trappist beer brands with its short bottles. It was founded in 1862.
Beer brand: Chimay
Brasserie de Rochefort is connected to the Abbey of Rochefort which goes back to the 13th century, however the current brewery dates for 1899. It can be found North-East of Chimay near Namur.
Beer brand: Rochefort
Brasserie d'Orval is one of the most recently established Trappist breweries in Belgian dating back from 1931. It has an instantly-recognizable fish logo and can be visited in the Gaume region of Belgium. (I found this a really cool place with its old ruined monastery next to the new one).
Beer brand: Orval
Brouwerij der Sint-Benedictusabdij de Achelse Kluis is a relatively newcomer only being founded in 1998 in Achel Belgian. However, the site has had a monastic presence since at least 1648.
Beer brand: Achel
The Netherlands
Brouwerij de Koningshoeven is an Abbey found in the North Brabant province of the Netherlands and its Trappist brewery was founded in 1884. It wasn't until the mid-1980s that the brewery truly became Trappist in terms of not brewing for commercial profit.
Beer brand: La Trappe
Brouwerij Abdij Maria Toevlucht is brewed in the town of Zundert in the south of the country and has been making its commercially available Trappist beers since 2013.
Beer brand: Zundert
Austria
Stift Engelszell is a Trappist monastery with a history plagued with war throughout the 20th century. It also has a very small monastic community. It is found in the north of Austria near the town of Engelhartszell an der Donau.
Beer brand: Engelszell
The UK
Mount St Bernard Abbey is the only Trappist beer producer in the entire UK and is found near Coalville in Leicestershire. It was established in 1835.
Beer brand: Tynt Meadow
France
Mont des Cats is found in the Nord-Pas-de-Calais and has had it's Trappist residents since 1826. It is the only Trappist beer producer in France.
Beer brand: Mont des Cat
Italy
Tre Fontane Abbey is found in the Italian capital and became the 11th Trappist abbey to commercially make beer in 2015.
Beer brand: Tre Fontane
Spain
Cerveza Cardeña Trappist is located in Burgos Northern Spain and became the 12th Trappist brewery recognized after its launch in 2016.
Beer brand: Cardeña 
The USA
St. Joseph's Abbey is located in Spencer, Massachusetts and became the first Trappist brewery outside Europe in 2013. If you are in Spencer feel free to pop in for a visit as the grounds are generally open to the public.
Beer brand: Spencer
The Trappist Beers
source for table
Trappist Brand

Beers

Country

Achel

1. Blond (Belgian strong ale, 8% ABV)
2. Bruin (Belgian strong ale, 8% ABV)
3. Extra Blond (Abbey tripel, 9.5% ABV)
4. Extra Bruin (Abbey quadrupel, 9.5% ABV).
5. Achel 5 Blond (Belgian strong ale, 5% ABV)
6. Achel 5 Bruin (Belgian strong ale, 5% ABV)

Belgium

Chimay

1. Dorée (Belgian strong ale 4.8% ABV)
2. Brune (Abbey dubbel, 7% ABV)
3. Triple (Abbey tripel, 8% ABV)
4. Bleue (Abbey quadrupel, 9% ABV)
5. Chimay vieillie en barriques (Abbey quadrupel, barrel aged, 10.5% ABV)

Belgium

Orval

1. Orval (Belgian ale, 6.2% ABV)
2. Orval Vert (Belgian ale, 4.2% ABV)

Belgium

Rochefort

1. "6" (Abbey dubbel, 7.5% ABV)
2. "8" (Belgian strong ale, 9.2% ABV)
3. "10" (Abbey quadrupel, 11.3% ABV)

Belgium

Westmalle

1. Dubbel (Abbey dubbel, 7% ABV)
2. Tripel (Abbey tripel, 9.5% ABV)
3. Extra (Belgian ale, 4.8% ABV)

Belgium

Westvleteren

1. Green Cap or Blonde (Belgian ale, 5.8% ABV)
2. Blue Cap or "8" (Belgian strong ale, 8% ABV)
3. Yellow Cap or "12" (Abbey quadrupel, 10.2% ABV)

Belgium

Engelszell

1. Nivard (Belgian ale, 5.5% ABV)
2. Benno (Abbey dubbel, 7% ABV)
3. Gregorius (Abbey quadrupel, 9.7% ABV)

Austria

La Trappe

1. Puur (organic pale ale, 4.7% ABV)
2. Witte Trappist (witbier, 5.5% ABV)
3. Blond (Belgian ale, 6.5% ABV)
4. Dubbel (Abbey dubbel, 7% ABV)
5. Bockbier (bockbier, 7% ABV)
6. Isid'or (Belgian ale, 7.5% ABV)
7. Tripel (Abbey tripel, 8% ABV)
8. Quadrupel (Abbey quadrupel, 10% ABV)
9. Quadrupel Oak Aged (Abbey quadrupel, barrel aged, 10% ABV)

The Netherlands

Zundert

1. Zundert (Abbey tripel, 8% ABV)
2. Zundert 10 (Abbey quadrupel, 10% ABV).

The Netherlands

Mount St Bernard Abbey:

1. Tynt Meadow (Abbey dubbel, 7,4% ABV).

The UK

Spencer

1. Spencer Peach Saison (Farmhouse ale, 4.3% ABV)

2. Trappist Premium Pilsner (Pilsner, 4.7% ABV)

3. Trappist Vienna Lager (Lager, 5.5% ABV)

4. Trappist Ale (Belgian ale, 6.5% ABV)

5. Spencer Grapefruit

IPA

(IPA, 6.5% ABV)

6. Trappist IPA (IPA, 7.2% ABV)

7. Trappist Imperial Stout (Stout – imperial, 8.7% ABV)

8. Trappist Holiday Ale (Belgian strong ale, 9% ABV)

9. Trappist Monk's Reserve Ale (Abbey quadrupel, 10.2% ABV)

The USA

Tre Fontane

1. Scala Coeli (Belgian ale, 6.3% ABV)
2. Tre Fontane (Abbey tripel, 8.5% ABV)

Italy

Mont des Cats

1. Mont des Cats (Belgian Strong Ale, 7.6% ABV)

France

Cardeña 

Cardeña (Abbey tripel, 7,0% ABV).

Spain
Enkel (also know as Patersbier)
This is a term used to describe a light Trappist beer ( which might still be strong for some of you!) It was the style of beer that the monks used to brew for their own consumption. It's normally synonymous with"Blond" beers.
Some examples include:
La Trappe Blond
Achel 5
Rochefort 6
Chimay Dorée
Dubbel
Dubbel was a style originally developed by the Abbey of Westmalle in Belgium and was duly copied by other Trappist groups and secular brewers alike. It's generally understood to be a fairly strong dark beer of between 6-8%.
Some examples include:
Westmalle Dubbel
Chimay Red
Chimay Premiere
La Trappe Dubbel
Achel 8 Bruin
Rochefort 6
Tripel
Tripel as a term was again pioneered by the Abbey of Westmalle but can be associated with the idea of strong pale ale. It is usually referring to a higher alcohol content of around 6-9%.
Some examples include:
Westmalle Tripel
Achel 8 Blond
La Trappe Tripel
Chimay White
Quadrupel
Quadrupel is a brand name of a very strong dark beer by La Trappe. It is connected to the term Grand Cru used by Belgian breweries to describe a strong beer of between 9.1-14.2%.
Some examples include:
Abbey beers
If you go to any supermarket in Belgian or indeed France you can pick up a number of beers with a name like 'Bières d'Abbaye' or 'Abdijibier'. These refer to any other monastic or non-monastic style beer which isn't currently a member of the International Trappist Association and was a term that followed its founding in 1997.
Generally, a beer will get this title if it is brewed by or under the supervision of non-Trappist monasteries or is produced for commercial breweries or is a brand name for a brewery and the Abbey doesn't exist.
Although these beers can be excellent, don't be followed by the loose connection to genuine Trappist beers.
Similar Trappist-style beers you can make at home.
Of course, the only way to make true Trappist beer at home is to join a holy order, establish an Abbey in your back yard and apply to the International Trappist Association.
Failing that, you can at least shoot for the right type of taste and style of beer. Luckily there are many wonderful Trappist-style recipes on the market for you to brew up.
Some examples you could try are:
Brooklyn Brew Shop Bruxelles Blonde Beer Making Kit. This is ideal if you are totally new to home brewing and would like to start with a Trappist inspired blonde beer. You'll get most of the equipment that you'll need in the kit except bottles and a bottle capper. Also, be aware that this kit requires mashing as it doesn't use an extract.
Check out the current prices on Amazon, also available elsewhere on the web as far as I know.
Belgian Trappist Dubbel Amber Ale 5 gallon kit. This is ideal for intermediate level brewers as it involves a little more 'hands-on' brewing than your average starter kit. Also, remember that you will need to have your own brewing equipment as this is just the ingredients you need.
Check out the current prices on Amazon, also available elsewhere on the web as far as I know.
If you are into your "Trip", check out the Houblonmonstre Belgian Tripel IPA. It's also a 5-gallon yield recipe kit which is inspired by the Trappist and Abbey strong pale ale style. This is also a more advanced level recipe but would suit anyone with at least 3 or 4 brews under their belt.
Check out the current prices on Amazon, also available elsewhere on the web as far as I know.
Visiting Trappist Breweries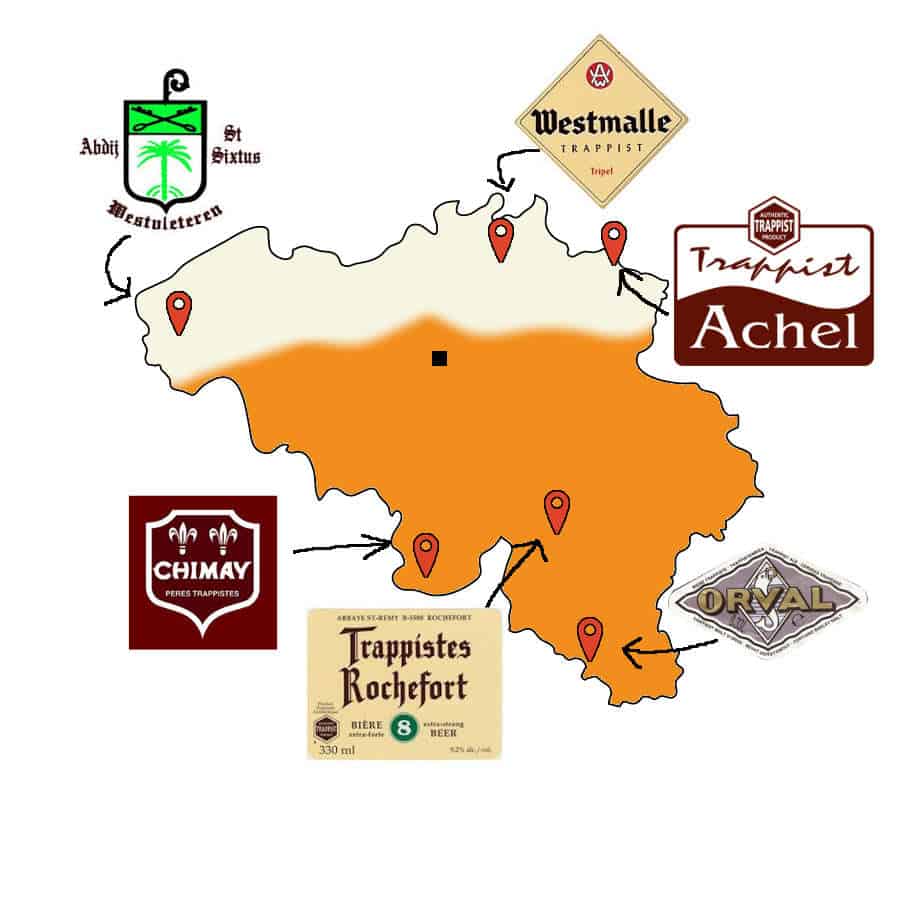 If you like making your own beer then you have to go an visit the big boys at some point and see how the professionals do it. Visiting a Trappist brewery is an entirely different and more meaningful experience.
I have to admit here that my only real experience in visiting Trappist breweries was in Belgium, so I'm going to concentrate on those Trappist Abbeys.
You can, in fact, visit all six Trappist Monasteries but you may not be able to do it in one day (They are also a few hours apart!)
Flying into Brussels, for example, the closest monastery would be Westmalle North-East of Antwerp in the north of the country. Next, you'd find Achel to the South -East of Westmalle on the Dutch border some 50km north of Maastricht, The Netherlands.
The other four Trappist Breweries are found in the West of the country. Sint-Sixtusabdij is in the North-West near the famous cloth-city of Ypres. Traveling south you will reach Chimay on the French border and Rochefort about a forty-minute drive to the East near the town where I learned to fly and got my private pilot's license (always worth boasting to people you don't personally know I think).
Finally, you will find Orval in the south of Belgium again on the French border and very near the small town of Arlon, where I taught English for many years.
You could very easily visit all six breweries over the course of a long weekend, as long as you had a designated driver. A trip well worth making to any beer lover and home brewer.